You may apply during any of the 4 application deadlines. To reapply, it must be 1 year from your grant approval date or until funds have been expended.
If you are a first time user to our new granting platform since August 1, 2021, select "create new account" before applying.
If your organization received a Community Impact Grant before July 1, 2021, you can find the grant report here.
Email Tyler with additional questions at tyler@unitedwaydekalb.org
United Way of DeKalb County continues to focus on innovative ways to create a greater impact within DeKalb County, Indiana.  UWDC is excited to announce and release information regarding our Impact Funding model that will allow us as a nonprofit to be more responsive to community needs through specific areas that focus on the ALICE population.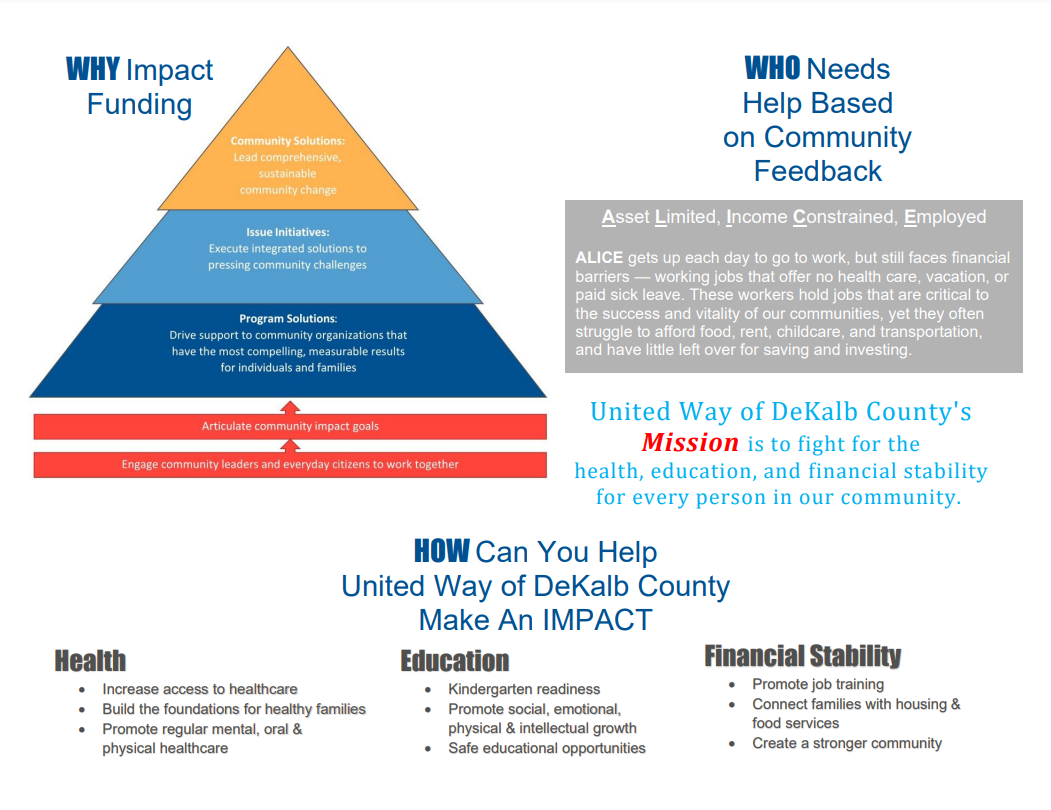 Community Data
2023 ALICE Report (2021 point in time) 
2020 ALICE Report (2018 point in time)
2018 ALICE Report (2016 point in time)
2022 DeKalb County Strategic Visioning Plan
2020 Community Conversations Report